Subaru Alignment | Why This Subaru Service Is So Important

We all expect and desire reliability and top performance from our vehicles.  Making certain your Subaru's wheels are properly aligned should be as important to a driver as getting your oil changed.  Like lubricants can impact engine performance, alignments can effect safety, performance, and wear on your vehicle.  Ignoring your vehicle alignment can result in loss of performance or control, excessive tire or brake wear, and even negatively impact suspension components.  Many of these things can lead to costly repairs or the need to replace those parts on your Subaru.  Save some money and hassle by reading the information on wheel alignments we have for you below.

How Often Should You Get Your Wheels Aligned?

Experts recommend you get your wheel alignment checked every 2-3 months or as often as you change your oil and rotate your tires.  Proper alignment will maximize tire life , fuel efficiency, and brake life saving you hundreds or even thousands over time.  Even though your wheels may stay aligned during a 3 month stretch if your Subaru alignment skews away from perfect after a pothole impact or off-road adventures it won't take long for your tires to develop uneven wear.  Most importantly your alignment can impact the vehicles safety.  Unaligned wheels can cause your Subaru to pull to one side and drivers which may require increased effort to make certain the vehicle maintains a straight path down the road.

What is done to make sure a vehicle is properly aligned?

The process begins with placement of your vehicle on the alignment rack system.  Attachments will be placed on each wheel which transmit measurements to a computer. Data is collected and compared to the manufacturer specifications for your specific Subaru model.  Certified technicians then make adjustments to bring the wheels camber, caster, and toe into alignment so your vehicle meets performance standards from Subaru.  It's a great time to inspect suspension, tire, and brake wear. Your technician may recommend replacement of certain parts as needed.

What Are Some Of The Signals That Suggest My Vehicle May Need Alignment?

In general when you get used to your vehicle you can tell when something is wrong.  Drivers can feel lack of power or changes in the way your vehicle sounds.  Here are some indicators that your Subaru may be out of alignment:
Your vehicle pulls to one side.
The steering wheel shakes while driving.
Tires look worn on the outside or inside edges.
If your vehicle drifts or requires extra effort to keep the vehicle straight while driving.
Preventative Maintenance Is The Best Defense

Regular inspection of your Subaru's alignment, tires, brakes, and fluids will always save an owner in the long run. You can see longer tire life, fewer brake pads changes, and better overall performance from your Subaru. 

Your Subaru's alignment can even impact fuel efficiency over time.  Vehicles are engineered to obtain a target fuel efficiency but only if the vehicle maintains the proper alignment.  Many other factors contribute to this efficiency standard like using manufacturer recommended parts, tires, and getting regular tune ups.  Getting regular wheel alignments is definitely one of those important factors to help you achieve your Subaru's expected city and highway miles per gallon.  The Best place to do that is your local Subaru Service Center at Evergreen Subaru in Auburn, ME.

You can schedule a service appointment that's convenient for you by using Evergreen's
online Service scheduler
.  We'll have you pull in and we can perform an alignment check.  We'll tell you if you need
tire replacement
, new Subaru brakes or rotors, or if a simple alignment will suffice.  If we see problems we can get you straightened back out and out driving again quickly.  Remember we always share each and every item with you and give you our best price estimate before performing any work.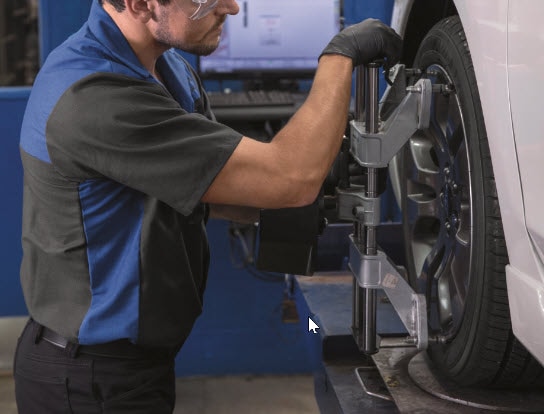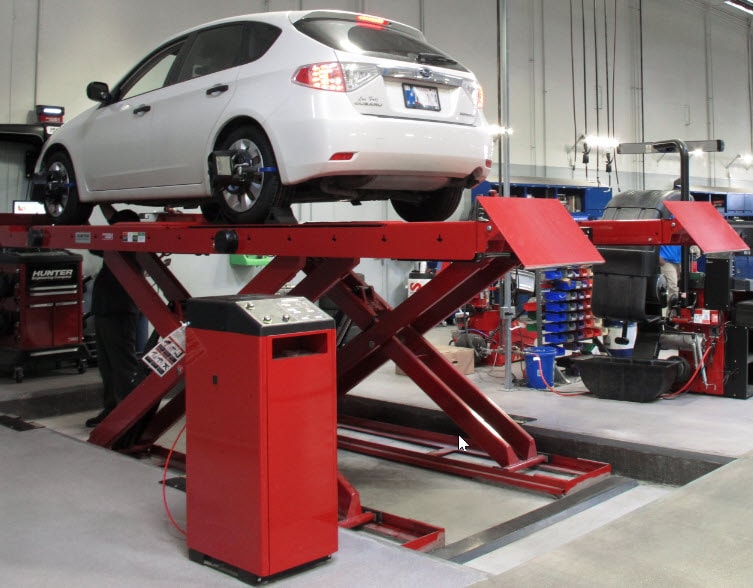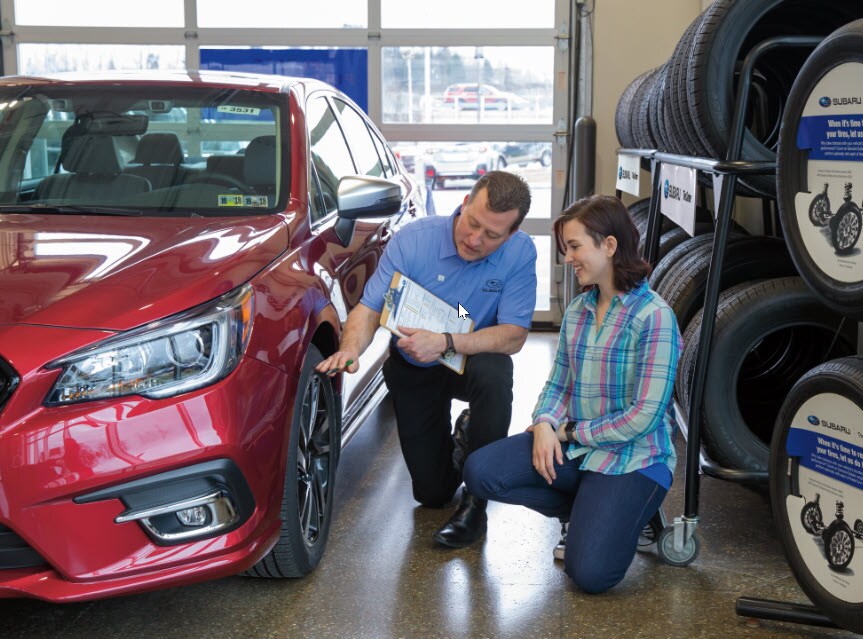 Hours
Monday

7:30AM-7:00PM

Tuesday

7:30AM-7:00PM

Wednesday

7:30AM-7:00PM

Thursday

7:30AM-7:00PM

Friday

7:30AM-7:00PM

Saturday

8:30AM-6:00PM

Sunday

Closed