Treat Your Car to a Day at the Spa!


Remember that NEW CAR smell when you drove off the lot? If you travel a lot, have kids or pets, it's a safe bet that your car doesn't feel quite as fresh as it used to. 
Let Evergreen Subaru's professionally-trained AutoSpa technicians reverse the hands of time and get your car feeling pristine, fresh and brand new again!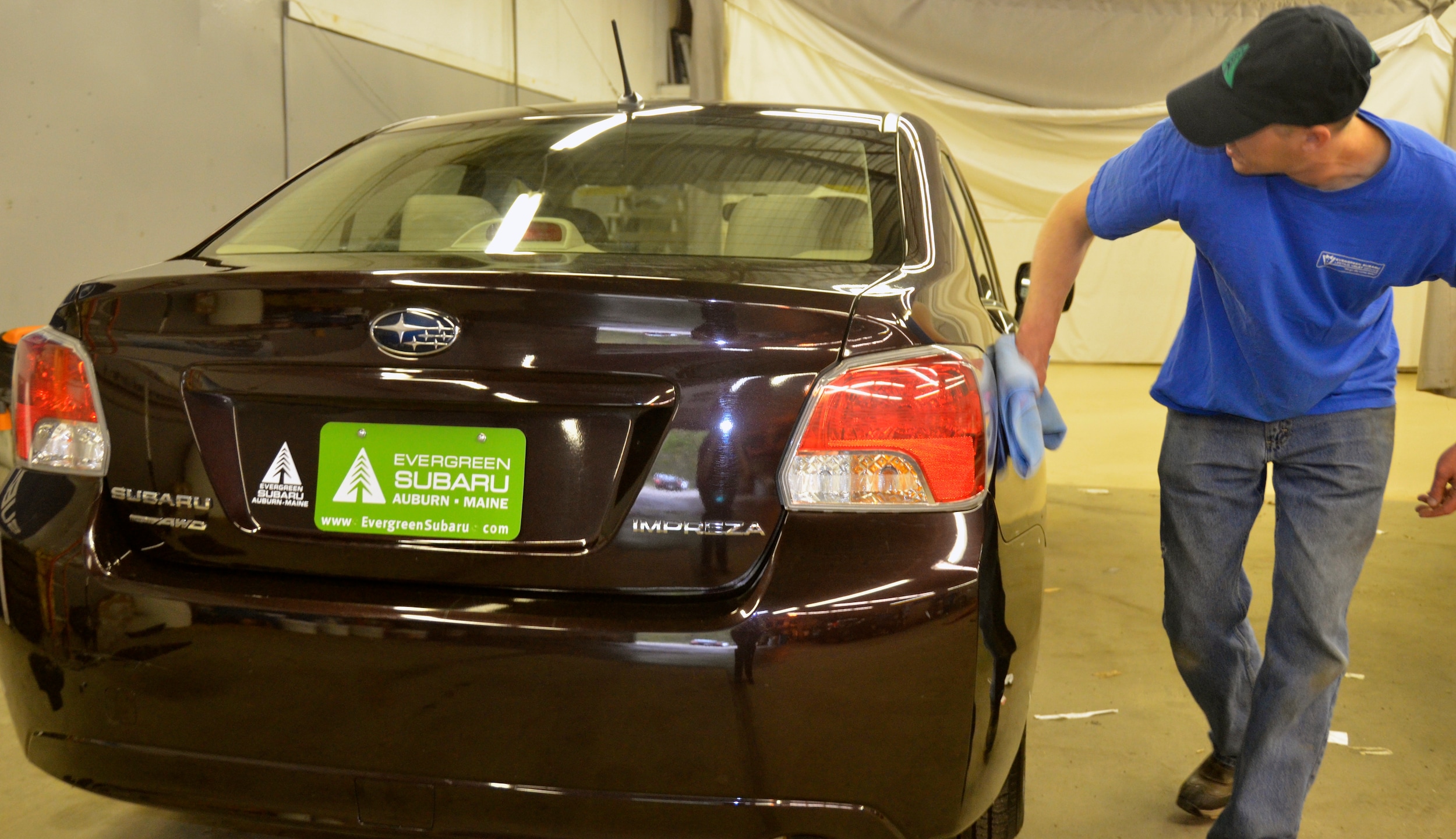 Our team takes great pride in their attention to detail in professionally cleaning, polishing and protecting your car to a like-new condition. Treat yourself and increase the resale value of your car. 

Complete Auto Detail: $189.00 
The Works!

Includes hand wash and dry, buff paint with a light compound to remove  scratches, remove tar, touch up, apply wax, clean and shine the tires, vacuum and shampoo the carpet and seats, wash the dash, clean the vents, and was the windows inside and out.
Interior Only: $89.00
Exterior Only: $89.00 

Headlamp Restoration:                 $60
Windshield chips repaired:            $60
Wash, vacuum, windows:             $30
Pin striping:                                $60
Ionization to remove odors:          $30