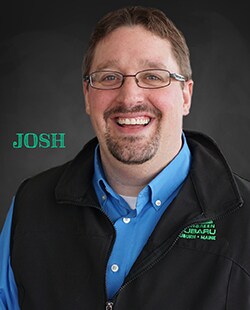 Josh Bisson
Business & Finance Manager
207-786-8500
Josh leads our Business and Finance department. He has 15 years of experience in the auto and banking industries with in-depth personal finance expertise. spent the earlier part of his career in banking. 
Josh is passionate about providing a great customer experience. Here's what he says about his role: "Coming from the banking world, I love being able to be the liaison between the customer and the lender. I enjoy being able to help our customers get the best financing and protection options possible so they can drive away with confidence." 
Josh was born and raised in Brunswick, Maine. He attended University of Southern Maine, where he studied business. He lives in Sabattus, Maine with his wife (Erin), their kids (Matthew, Duncan and Sydney), and their two dogs. Josh is very active in his church, community and school board.