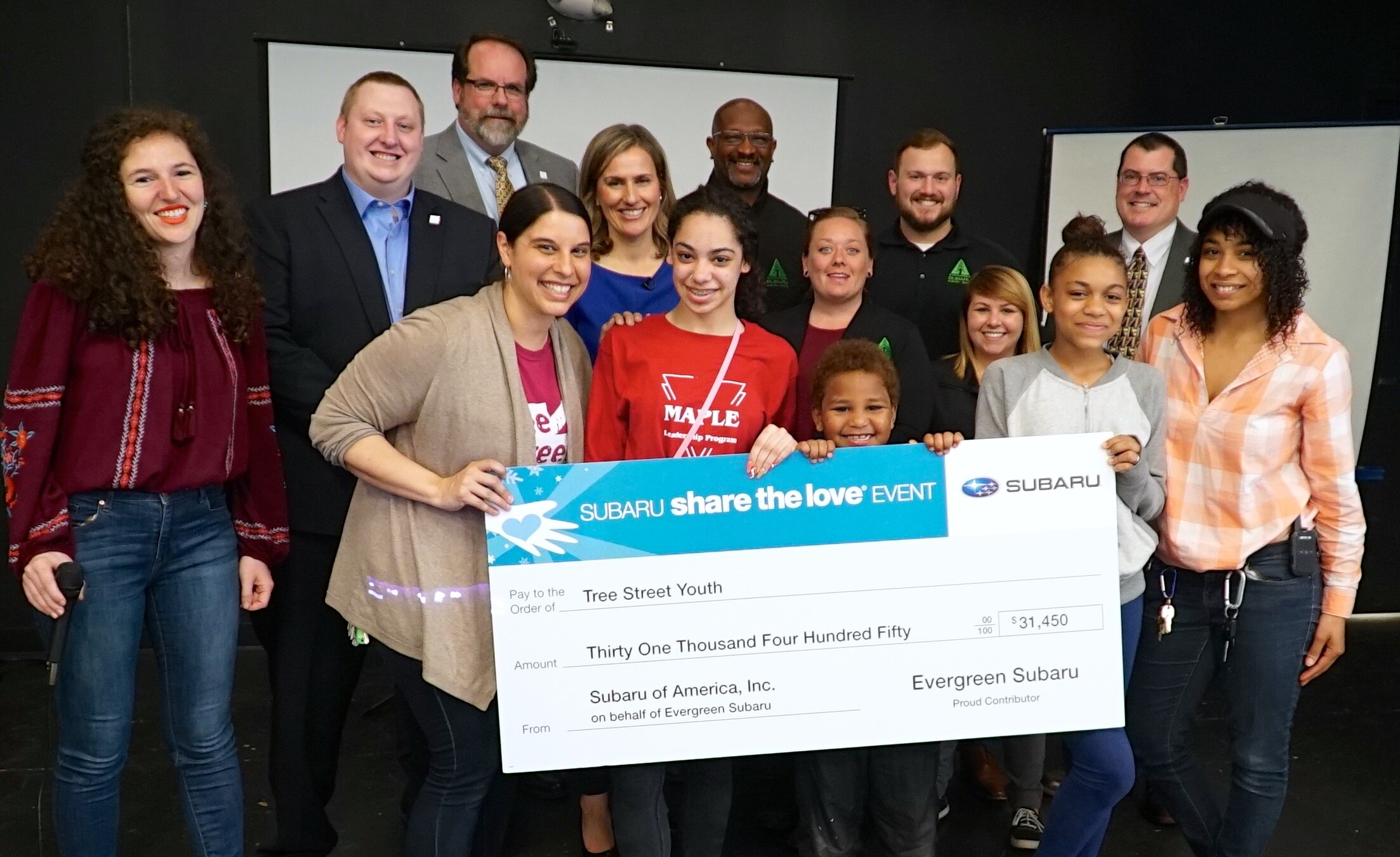 We love all things Subaru. But nothing makes us prouder to be part of the Subaru family than "Share the Love" season.
About Share the Love
During the Subaru Share the Love program, when customers buy or lease a new car, they can
choose which charity
(among 5 pre-selected charities)
to direct a $250 donation from Subaru
. 
And when customers select the Hometown Charity option, Evergreen Subaru contributes an additional $50 per car. When combined with the Subaru of America donation, that means $300 per customer to support the vital mission of our selected local charity.
Four of those charities are national in scope (ASPCA, Make-a-Wish, Meals on Wheels Assn. of America, and National Park Foundation), and the fifth is called a "Hometown Charity," which is an organization right in our backyard that we get to select.
This year, a staff-comprised selection committee selected
Tree Street Youth
in Lewiston as our Hometown Charity. This impressive organization supports the youth of Lewiston-Auburn through programs rooted in academics, the arts, and athletics in a safe space that encourages healthy physical, social, emotional and academic development while building unity across lines of difference. 
In late May 2019, representatives from Evergreen Subaru and Subaru of New England surprised the staff and participants of Tree Street Youth by announcing a $31,450 contribution from Subaru of New England and Evergreen Subaru. 
The next Hometown Charity will be announced this summer.