At Evergreen Subaru, we strongly believe in supporting the communities in which we live, work and play. From monetary donations to in-kind support to hands-on volunteer service, we feel it's an important way to give back. Here are just some of the ways that we helped make a difference this year.
SHARE THE LOVE CAMPAIGN
Evergreen Subaru was proud to raise $25,000 through our Subaru Share the Love Campaign for The Boys and Girls Club of Southern Maine's Auburn/Lewiston's Clubhouse. These funds supported the purchase of a new clubhouse van, which is critical to helping 70% of kids access the center. It also supports enrichment programming for kids to attend field trips, college visits, community service and more! The Boys and Girls Club is investing in the youth in our community and we are so proud to continue our partnership with them including and beyond the annual Subaru Share the Love program!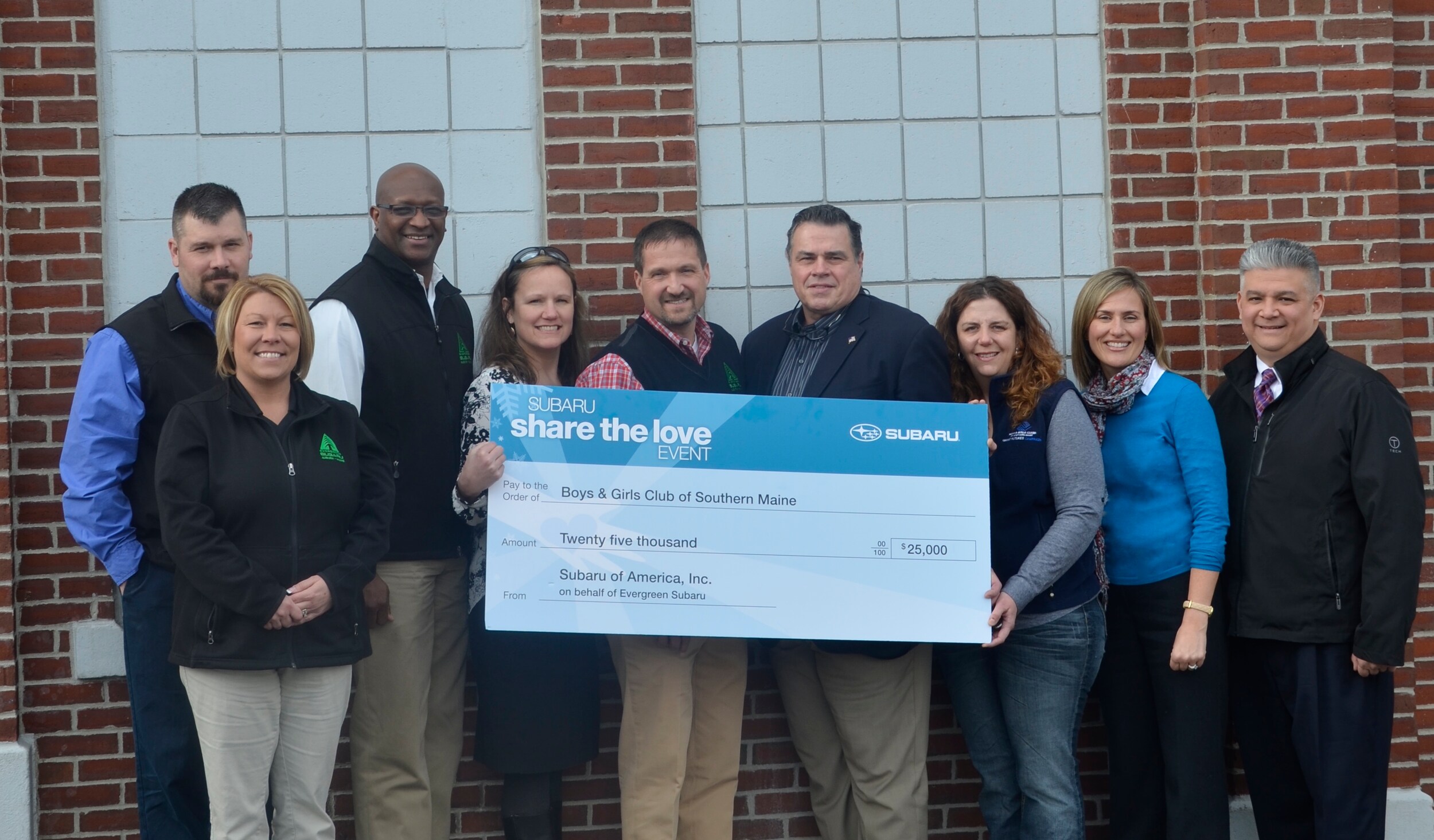 LAKE AUBURN HALF MARATHON
Evergreen Subaru is pleased to be a lead sponsor for the third year in a row for the annual Lake Auburn Half Marathon. As part of our ongoing sponsorship, we are so proud that the kids events have been named the "Evergreen Subaru Kids Fun Run." We just love supporting events that tie in with the Subaru brand of active and healthy lifestyles. Each year, our staff and their families look forward to participating in the run and bike tour. 
UNITED WAY OF ANDROSCOGGIN COUNTY
Our team enjoys coming together every fall to learn about the great programs and services that United Way helps make possible and coming up with fun ways to support them. From "dealership fundraisers to team contests, it's always a highlight for us to give back and have some fun along the way.